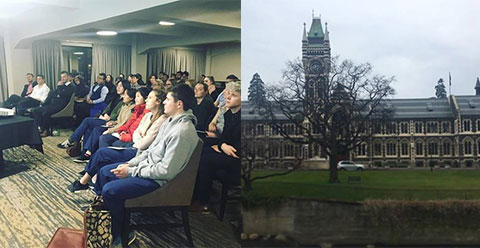 Our Graduate Programme/ Roadshow for 2018 is well underway. On Thursday, June 27th we hosted the students of the soon-to-be-graduating class of Otago University's Bachelor of Oral Health, and on Friday 28th we hosted the Bachelor of Dental Surgery students.
These info evenings are all about connecting students with Lumino Clinicians, sharing tips and ideas, as well as vital information for new grads entering the workforce. Our Clinicians enjoy giving back to the students, and the students get to hear real stories from real people.
Next up is the NZDA Graduate Fair on August 17th, and later in the year is the AUT Info Day - where we connect with the Bachelor of Oral Health students from AUT/ Auckland.