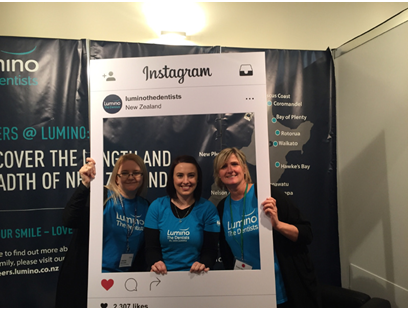 Several of our people attended the annual NZ Dental Hygiene Conference in New Plymouth on 22 and 23 July.
There were a range of clinical and non-clinical speakers across the two days, and it was a great opportunity to network with our Lumino people, as well as those in the wider clinical community.
Lumino had a stand in the trade area, where we spoke to people about what makes us different in the Hygiene/Hygiene Therapy space, and highlighted some of our great points of difference - notably our Hygiene Project Group and our talented people.