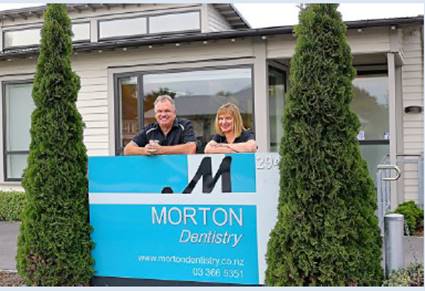 Morton Dentistry in Christchurch is the 100th practice to join the Lumino family, after dentists Kristin and John Morton realised the advantages that the Lumino model offered.
Before opening Morton Dentistry with wife Kristin, John's last permanent pre-quake dental surgery was in the BNZ House, overlooking Cathedral Square, as a member of the Christchurch Dental Group.
John gained specialised experience in London, where he went after University to indulge his love of cricket, and this gave John both advanced skills and a strong interest in complex restorative procedures such as crowns and bridges, as well as everyday dental health.
Kristin trained at Otago University and has worked at many a Christchurch dental clinic in her twenty years-plus as a dentist.
We celebrated with personalised boxes of 100 individual treats, representing our 100 unique and valued practices, sent out to the network.