Surround yourself with stunning natural landscapes in Canterbury. 
We have opportunities across the Canterbury region for dentists and specialists looking for an exciting career change.
Enjoy an unrivalled lifestyle with a rugged and diverse landscape on your doorstep. With a population of over 350,000, Christchurch is the South Island's largest city, located in the Canterbury region. Filled with laneways and hidden gems – it's the perfect base for exploring everything that the varied Canterbury and West Coast regions have to offer.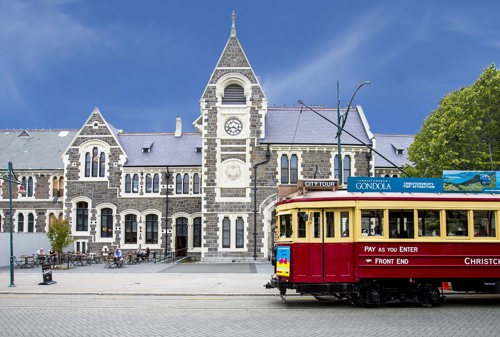 A vibrant city, Christchurch is no longer up and coming - it's the place to be! Discover the unique urban and outdoor features with accessible hills and coastlines, parks and open spaces. From relaxed cafés and bars to fine dining, the food & drink scene in Christchurch has plenty to offer.
Canterbury is made for exploring with parks, reserves and spectacular walking tracks located all over. Popular attractions with both locals and visitors include the tram, Christchurch Botanic Gardens, punting on the Avon River, the gondola, and the Antarctic Centre.
Why Lumino at a glance
Great benefits -  We offer a great range of benefits & bonus schemes. Supporting your development, enhancing your career and rewarding your success
Enjoy healthy books and strong existing patient flow
Flexible working hours. Choose lifestyle and your career
Join the largest dental network in New Zealand, with 88% brand awareness
Benefit from the latest technology and training
Our practices are busy practices with a great team environment - love where you work
Helping Kiwis love their smiles at Lumino The Dentists
Lumino is the largest dental network and leading provider of dentistry in the country, with 88% brand awareness we're the number one choice of dentist throughout New Zealand. Being part of the largest network brings with it huge benefits from the latest technology to busy practices and secure flexible working environments. Nestled in communities, we pride ourselves on making a positive impact on the lives of our patients. 
Busy Practices. Great Teams - Love where you work
You will feel right at home in a close-knit team of committed professionals, focussed on improving the oral health of Kiwis. With a large, clinically led network of dental practices across the nation, we work closely to deliver high-quality dentistry in a safe environment. Our clinicians enjoy having healthy books and good patient flow, while being supported by a team of dedicated support staff.
Our aim is to deliver a superior patient experience for everyone who visits us. Our people are passionate about dentistry and the important part it plays in the health and wellbeing of New Zealanders.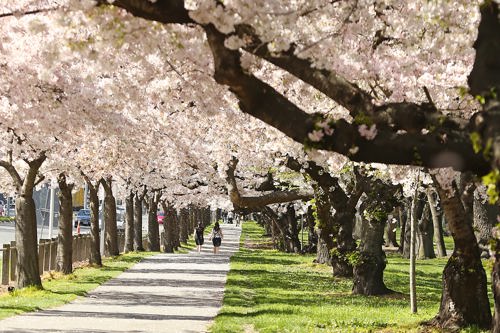 Lifestyle and career. Enjoy the best of both with us.
Get a career and a life. New Zealand's work-life balance is envied over the world and at Lumino we believe that a work-life balance is so important. Our people enjoy the potential for flexible working hours to suit their lifestyle, while working in professional yet supportive family-friendly environments. We have practices all over New Zealand. Even in our biggest cities, you are never too far from a beach, bike trail, or national park.
Remuneration and Rewards
We recognise remuneration is an important part of making your next career move. We're proud to celebrate your contribution with a competitive salary, plus additional benefits to enhance your career and support your development. Our clinicians enjoy having busy books, a steady patient flow and the financial success that follows. 
Clinical Support and Freedom
We're proud to have a network of skilled clinicians and professionals whose collective experience you can benefit from. With a focus on innovation and continuous improvement we allow practice teams to concentrate on what they do best - looking after patients. You will have the freedom to practice dentistry in a way that meets your regulatory requirements and allows you the best opportunity to provide exceptional patient care.
At Lumino, your success is our success. We have the knowledge, tools and teams to support you to grow your revenue and achieve your financial goals whilst delivering clinical best practice dental care. We have a valuable team of Clinical Advisors who work with you to provide support and advice, and knowledge to help you.
Getting ready for your move
Relocating, even if it's only temporary, can be a big decision to make and you'll often need to do some planning before you go. 
Have a copy of all your documents ready to go (birth certificate, qualifications)
Research where you will live & stay
Get your finances sorted
Check what you can bring with you
Settling into New Zealand
No matter how much planning you have done, it can be difficult to know where to start once you step off that plane. Get started by sorting out the basics: accommodation, transport, getting connected & shopping for supplies. You can find out more on how to get settled in here.
Learn more
If you enjoy working in a supportive environment, with busy books, flexible working options and delivering care to patients that leave them walking out the door with a smile, then you will love being part of the team at Lumino The Dentists.
If you would like to explore opportunities or simply have questions, simply provide a handful of details below and a member of the team will be in touch for a confidential chat.  
To be successful in this role you will need to hold registration in the relevant scope with the New Zealand Dental Council (NZDA), as well as a current Annual Practicing Certificate.